Live TV review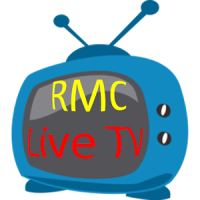 Published & copyrighted by MyFrem
All trademarks belong to their respective owners
While Windows introduced TV channel support in its Media Center since version 7, it seems attractive to broadcast that video stream to an Android device in real time. Live TV app is meant exactly for this. With it, you can watch your TV from the Media Center in your bed, in your bathroom or in the yard.
Interface 8/10
It may seem a bit complicated, but it depends on how many TV channels you're subscribed to. In fact, it's all very logical. Tapping the icon of a certain channel opens its live video. Then you can close it and switch to another channel or browse them. There is a built-in TV guide available from the PC app, so you can mark the shows you want to see later.
Menu and Features 9/10
The basic condition for the system to work is both your computer with Media Center and your Android receiving device are connected to the same local network. The server part on your PC should always run in the background. Thus you get your channels available on your phone or tablet.
To test it, you can download the special testing app named Remote Media Center. This app, though, only has a part of what Live TV offers.
Another feature provided by the app is recording videos from the air. Then they're available for watching on your Android device as well.
Finally, you can watch it on your large TV screen with Google Cast, if you make an additional purchase. With it, you'll be able to mirror your phone or tablet screen on your Chromecast-equipped TV. Frankly speaking, it seems too much of a complication, as there should be alternatives like generic Miracast technology. But if anyone needs it, let it be.
Usability 7/10
Watching your channels on Android is a good idea, but it takes a lot of work. First of all, you'll need to install the server app to your PC. Then you check its correctness with RMC, and, if it works, download, install and set up your Live TV. Don't forget that your PC should be on for you to watch streams on your Android.
But it only irritates until you're through the initial setup. Then you will only enjoy broadcasting on your mobile device.
Any Glitches? 6/10
There is always a place for some glitch, as it gets two different systems and the connection between them involved. So some users report problems that can pop up at any of the ends or in between. Some report problems with watching TV streams, some can't set up connection, some experience hiccups, and freezes while watching.
The Verdict
In fact, it's just a media server system, with a server app installed on your PC and a client app on your Android. It's not the only one, but it's well optimized for watching television online. It's up to you whether it's worth paying, especially since you'll have to pay extra for Google Cast. Yet if you're a TV lover and have set up your Media Center, it may be a good addition to your experience.